 Replaceable sapphire needle

Automatic needle lifting mechanism to lift the needle at the end of the plate

Bluetooth music playback

Integrated stereo speakers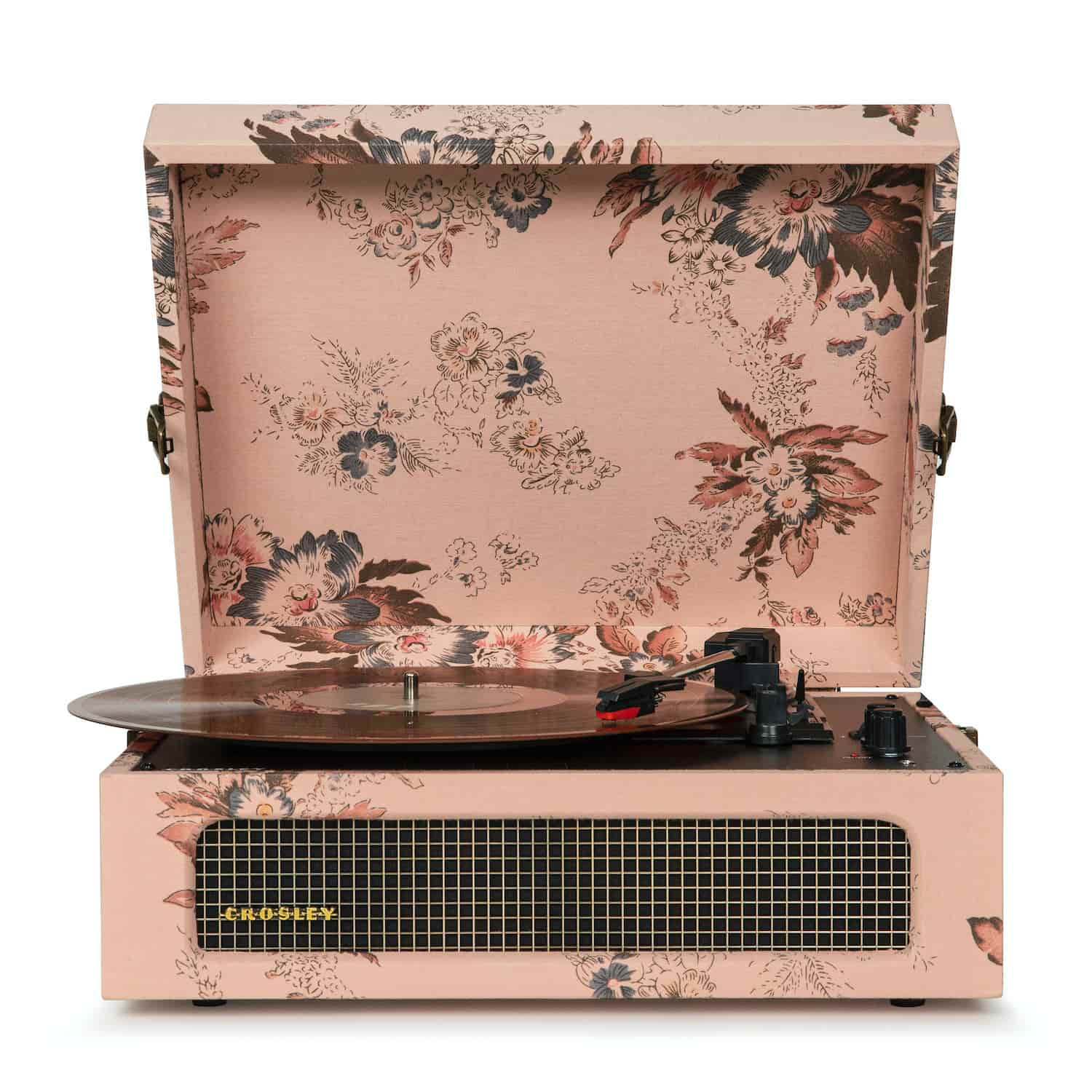 Built-in amplifier

Headphone jack, AUX, RCA connectors

Quality textile surface
Limited edition 2021 model for exclusive interiors.
Turntable with Bluetooth receiver and transmitter. Easy to transport thanks to the turntable's motor mechanism mounted on special shock absorbers, and you can listen to music via Bluetooth or small-format (7″) records even with the turntable cover closed. It has 2 built-in stereo speakers and a built-in headphone jack so you can listen to your favourite music without disturbing anyone. And if you run out of sound from the built-in speakers during a party, you can easily connect the turntable to any portable speakers. The turntable is belt-driven, supporting basic platter speeds of 33 1/3, 45 and 78 RPM and sizes 7″, 10″ and 12″ The turntable is equipped with a replaceable sapphire needle.
This turntable is best suited for listening to background music - retro genres, jazz standards, classical music - but when listening to contemporary styles, rock, electronica or pop music, the sound quality of the turntable may not be up to the sound standards of these genres.
Technical specification + maintenance

- Made of 60% wood, 20% vinyl, 15% plastic, 3% metal, 2% other materials

- Built-in 2 x 3W stereo speakers

- Easily cleaned with a wet or dry wipe

- It is recommended to clean the needle and the surface of the plates with special anti-static agents
Size

- Width: 36 cm

- Depth: 29,5 cm

- Height: 14 cm
We also recommend